QUICK JUMPS
Illinois Shops
Locator
by County
Illinois Shops
Locator
by Town
---
---
CREDITS

State Flower and Tree Graphics
Courtesy of: http://www.illinois.gov
Please visit our supporters and enjoy the quality information they have for you.
---
Welcome to
The Shop of the Month!
Every month we will spotlight one of the sponsor shops in our site. This site will get a page of its own with special content and pictures. We will archive these sites by month so you can view them throughout the year. You can participate as well, by nominating a sponsor shop you feel is exceptional. Just send us an
e-mail
nominating your shop and we'll do the rest.
Do you have a shop in this County or Town?
Text 155373 to 90210 for a Special Deal
on our Premium Sponsorship
Become a Sponsor Shop
Click Here
Visit our other antiqueshopsin...
.com sites
---
LOOKING FOR
SOMETHING?
Try our New
Locator Service

---
---
with your
membership
in the:
Daryle Lambert's
new book:

"31 Steps To Your Millions in
Antiques & Collectibles".
---
If you own a
business and
ARE NOT doing
this you are
falling behind!

Marketing for the
21st Century

This is HOT!!!
Marketing Where
the Eyes Are!
---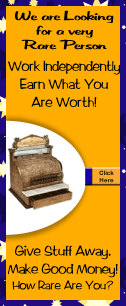 ---
---
Click Here


Printing
Ad Specialties
Web Site Design
Business Services
Marketing
Campaigns
---
---
---
©2008-2011 ATD Marketing