QUICK JUMPS
Illinois Shops
Locator
by County
Illinois Shops
Locator
by Town
---
---
CREDITS

State Flower and Tree Graphics
Courtesy of: http://www.illinois.gov
Please visit our supporters and enjoy the quality information they have for you.
---
"The Land of Lincoln"
Nicknamed "The Prairie State" Illinois became the 21st State in 1818.

We hope you will use our site for information and to find those quaint shops nestled away in the small towns and the big cities of our state. We know there are treasures here that can provide you with just the right look for your office or home or for re-sale in your own shop.

No matter whether you are searching for a Roll Top Desk, a Victorian setting or a glassware rarity, you may just be able to find it in the shops and markets in Illinois.

It is our goal to provide you, the antique aficionado, and you, the looker, a solid starting point on your search.

Happy hunting from those of us at ATD Marketing.

Yours truly,
Joseph W. Massey
ATD Marketing
---
Now Visible
Click Here!
Visit our other antiqueshopsin...
.com sites
---
LOOKING FOR
SOMETHING?
Try our New
Locator Service

---
---
with your
membership
in the:
Daryle Lambert's
new book:

"31 Steps To Your Millions in
Antiques & Collectibles".
---
If you own a
business and
ARE NOT doing
this you are
falling behind!

Marketing for the
21st Century

This is HOT!!!
Marketing Where
the Eyes Are!
---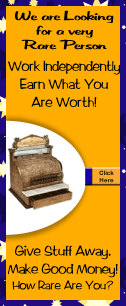 ---
---
Click Here


Printing
Ad Specialties
Web Site Design
Business Services
Marketing
Campaigns
---
---
---
©2008-2011 ATD Marketing